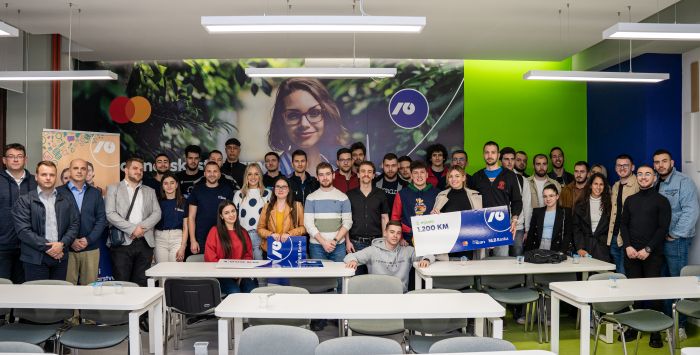 Last weekend, a hackathon was held at the Faculty of Electrical Engineering of the University of Banja Luka, organized by the ETF Students' Union Banja Luka. 11 teams from Bosnia and Herzegovina and Serbia took part.
The topic of the hackathon was the development of a software solution that supports the digitization of payment of obligations during the first cycle of studies during the study.
A team of students consisting of: Tamara Borovina, Jovana Golijanin, Željko Trifunović, Dragan Milovanović and Nenad Blagovčanin created a solution that won 3rd place in the competition of 7 presented solutions.