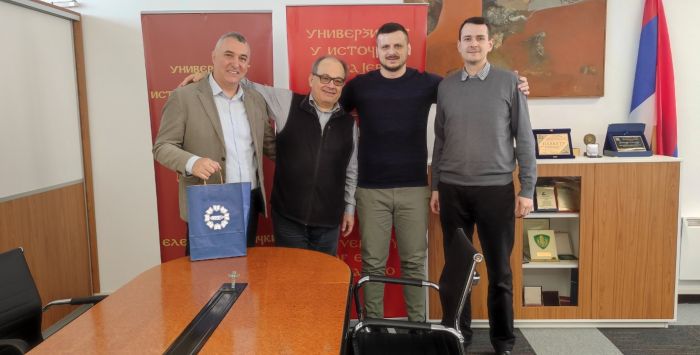 The plenary lecture at the XXII International Symposium INFOTEH-JAHORINA 2023 was held by academician prof. Slobodan Vukosavić, PhD, on the topic: Global Energy Crisis and Changes in Electric Power System.
Academician Vukosavić is a full professor at the Faculty of Electrical Engineering in Belgrade, a member of the Serbian Academy of Sciences and Arts (SANU) and the president of its Energy Committee.
Academician Vukosavić visited our Faculty on this occasion, and on that occasion he was introduced to the activities at the Faculty, and visited the faculty laboratories and got acquainted with the activities carried out in them.